Upcoming Events
08-20-2020
6:00 pm
-
7:00 pm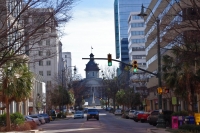 Join us for our open forum Chapter Meeting. The Board will present updates on the following topics:
- Nominations for the upcoming election
- Remote training opportunities
- Remote social activities
- Chapter stats
After the updates, we'll open the floor for chapter members to share their thoughts on the direction of the chapter and ideas for future events/training.
This is a remote meeting being hosted via Zoom, and the link will be sent to everyone who registers within 24 hours of the event starting.
08-27-2020
6:00 pm
-
7:00 pm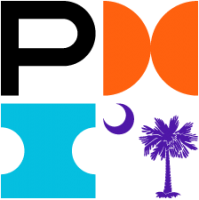 This event is focused on welcoming our new members. If you are a new member, or a current member looking to learn more about the chapter and getting involved, then this event is for you. There is no charge to attend, but the event is only open to members of the Midlands Chapter.
We will discuss a brief history of the chapter, introduce the members of the Board, discuss volunteer opportunities, and have an open discussion about your goals in being member of the chapter. We want to support all of our members in their personal and professional goals, so be ready to share a little about yourself.
This is a remote meeting being hosted via Zoom, and the link will be sent to everyone who registers within 24 hours of the event starting.
Chapter Membership
US$20/year
Be part of the largest PM community
Get more, free opportunities to earn PDUs
Save on career-advancing certifications
Find relevant jobs with the PM Job Board
Stay up-to-date with PMI publications
Grow Your Skills
It is particularly important for Project Managers to maintain and improve their project management knowledge and skills to stay competitive in the market. PMP certification is a critical component. As, during the resent years, project management discipline took a step toward more flexible and dynamic project management methodologies, in addition to the traditional waterfall approach, several new emerging methodologies became in high demand. Thus, training and credentialing in these methodologies became highly sough after among Project Management professionals. It is especially relevant in today's economic climate.
Membership Statistics
| | |
| --- | --- |
| Total Members | 549 |
| New Members This Year | 77 |
| PMP® Members | 331 |
| CAPM® Members | 15 |
| PgMP® Members | 1 |
| PMI-SP® Members | 0 |
| PMI-RMP® Members | 2 |
| PMI-ACP® Members | 14 |
| PfMP® Members | 0 |
| PMI-PBA® Members | 0 |
| Members with no Certification | 200 |
| Breakdown by type | |
| Individual Members | 536 |
| Student Members | 6 |
| Other Members | 7 |
PMP/CAPM/PgMP/PMI-SP/PMI-RMP/PMI-ACP/PfMP/PMI-PBA are registered marks of the Project Management Institute, Inc.
Members in Spotlight
Phillip Butler
William Patrick
William Fulmer, PMP
Dr. Michele-Ann Petrone, PMP
Jim Sexton, PMP
Jacob Brewbaker, PMP,PMI-ACP
Allen Mitchum, PMP
Amonie Harrington, CAPM
Brittany Shank, PMP
David Popovich
Diane Bogart, PMP
Gregory Wilson, PMP
Jacob Brewbaker, PMP,PMI-ACP
James Remsey, PMP
Jamie Thomason, PMP
Jeff White, PMP
Jessica Antosz, CAPM
Jim Sexton, PMP
Jose Antonio Salazar Hernandez, PMP
Laura Rogers, PMP
Martin Luedicke, PMP
Michael Bliss
Michael Burkott
Paula Pinner
Philip Codington, PMP
Richard Henry
Rinzee Stansberry, PMP
Samuel Bruce, PMP
Sandra Goldsmith, PMP
suzzanne Murray
Sponsorship Opportunities
The Project Management Institute, with members in 135 countries, is the world's foremost authority for the project management profession. PMI sets industry standards, conducts research, and provides education and certification opportunities designed to strengthen and further establish the profession. Our chapter proudly serves all the local and national professionals in the space of Project Management. We currently have thousands of members - over half of whom hold PMI's esteemed PMP certification - and represent nearly 400 unique companies across the globe.
Get Involved
Find a Volunteer Opportunity
Make your mark on our PMI Chapter and the profession. As a member, you can volunteer to work on and to lead activities that advance the profession and support the chapter business operations by joining our chapter volunteer community. All volunteer openings are managed by the PMI Volunteer Relationship Management System (VRMS). This system includes the ability to search for opportunities, view details about each role and apply online.
Earn PDUs by Volunteering
Volunteering Project Management Professional PDUs can be earned as part of Category E: Volunteer Service. Category E, along with Category D (Creating New Project Knowledge) and Category F (Working as a Professional in Project Management), comprise the Giving Back To The Profession Categories. You can earn PDUs in Category E (Volunteer Service) by providing volunteer, non-compensated project management, and many others.
Speakers for our Chapter's Events
Our PMI Chapter welcomes proposals from passionate speakers interested in sharing their experiences, knowledge and expertise on such topics as general business and strategy, leadership, project management, and technical or industry-specific specialties. Our Professional Development events provide professional development units (PDUs) of educational information necessary for those attendees maintaining certification designations. Speakers are also eligible to claim PDUs for their creation and delivery of the presentation material.