Upcoming Events
Cost $1000 ($500 for Members)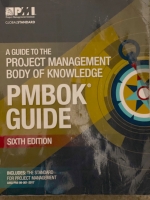 PMI has extended access to the current PMP exam until 31 December 2020 and launched online proctored testing (OPT) for the PMP so candidates can now take the exam online from the convenience of their home or office.
PMI South Carolina Midlands Chapter will conduct an 10 week PMP/CAPM training over the PMBOK 6th edition material, starting May 26, 2020. The training will be taught virtually using Zoom. The training is currently schedule for one night a week, Tuesdays from 630pm to 830pm, but may increase depending on class needs. The minimum number of participants the Midlands Chapter requires to conduct the training is 5.
Participants will be provided a copy of Rita's Mulcahy's PMP Exam Prep 9th edition book, note cards and access to Rita's Mulcahy's PM FASTRACK Exam Simulator Version 9 as part of their fee.
06-03-2020
6:30 pm
-
7:30 pm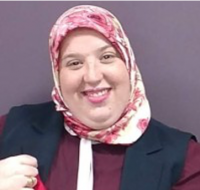 The PMI South Carolina Midlands Chapter will conduct a discussion over "How to Complete Your PMP Application" on June 3, 2020 given by Latifa Zouggaph, Director of Membership Services. Latifa is from Morocco and has been in the US for four years. She recently complete her application and it was accepted. And she is excited to share her exprience with others.
The objectives for the discussion are listed below.
Understand the difference between PMP® and CAPM®
Be prepared for the application
Gain knowledge on available tools to help with the PMP® application
Gain insights on how to fill a PMP® application
Explain the cost
Chapter Membership
US$20/year
Be part of the largest PM community
Get more, free opportunities to earn PDUs
Save on career-advancing certifications
Find relevant jobs with the PM Job Board
Stay up-to-date with PMI publications
Grow Your Skills
It is particularly important for Project Managers to maintain and improve their project management knowledge and skills to stay competitive in the market. PMP certification is a critical component. As, during the resent years, project management discipline took a step toward more flexible and dynamic project management methodologies, in addition to the traditional waterfall approach, several new emerging methodologies became in high demand. Thus, training and credentialing in these methodologies became highly sough after among Project Management professionals. It is especially relevant in today's economic climate.
Membership Statistics
| | |
| --- | --- |
| Total Members | 578 |
| New Members This Year | 54 |
| PMP® Members | 353 |
| CAPM® Members | 17 |
| PgMP® Members | 1 |
| PMI-SP® Members | 0 |
| PMI-RMP® Members | 2 |
| PMI-ACP® Members | 15 |
| PfMP® Members | 0 |
| PMI-PBA® Members | 0 |
| Members with no Certification | 206 |
| Breakdown by type | |
| Individual Members | 568 |
| Student Members | 4 |
| Other Members | 6 |
PMP/CAPM/PgMP/PMI-SP/PMI-RMP/PMI-ACP/PfMP/PMI-PBA are registered marks of the Project Management Institute, Inc.
Members in Spotlight
Aaron Walton
Jeremiah Blanding
Lois Garba
Misty Moreno, PMP
Peggy Metze
Reggie James, CAPM
Allen Dixon, PMP
Amanda Newell, PMP
Benjamin Tackett, PMP
Carol Harper, PMP
Corey Booker, PMP
Craig Glenn, PMP
Dale Simmons
Dr. Michele-Ann Petrone
Edmund Palekas, PMP
Eric Linhart, PMP
Gent Kepuska
Graig Guillotte, PMP
Gregory Brown
James Jett, PMP
Jamie Barton, PMP
John Beville
Katrina Fryar, PMP
Latisha Miller, CAPM
Marvita Franklin, PMP
Michael Seidman, CAPM
Paul Stelzer, PMP
Raymond McIntosh, PMP
Richard Johnson, PMP
Robert Rue
Ronald Fletcher, PMP
Ryan Woodall, PMP
Scott Davis, PMP
Timlin Foster
Sponsorship Opportunities
The Project Management Institute, with members in 135 countries, is the world's foremost authority for the project management profession. PMI sets industry standards, conducts research, and provides education and certification opportunities designed to strengthen and further establish the profession. Our chapter proudly serves all the local and national professionals in the space of Project Management. We currently have thousands of members - over half of whom hold PMI's esteemed PMP certification - and represent nearly 400 unique companies across the globe.
Get Involved
Find a Volunteer Opportunity
Make your mark on our PMI Chapter and the profession. As a member, you can volunteer to work on and to lead activities that advance the profession and support the chapter business operations by joining our chapter volunteer community. All volunteer openings are managed by the PMI Volunteer Relationship Management System (VRMS). This system includes the ability to search for opportunities, view details about each role and apply online.
Earn PDUs by Volunteering
Volunteering Project Management Professional PDUs can be earned as part of Category E: Volunteer Service. Category E, along with Category D (Creating New Project Knowledge) and Category F (Working as a Professional in Project Management), comprise the Giving Back To The Profession Categories. You can earn PDUs in Category E (Volunteer Service) by providing volunteer, non-compensated project management, and many others.
Speakers for our Chapter's Events
Our PMI Chapter welcomes proposals from passionate speakers interested in sharing their experiences, knowledge and expertise on such topics as general business and strategy, leadership, project management, and technical or industry-specific specialties. Our Professional Development events provide professional development units (PDUs) of educational information necessary for those attendees maintaining certification designations. Speakers are also eligible to claim PDUs for their creation and delivery of the presentation material.