November 2023 Chapter Meeting (Virtual)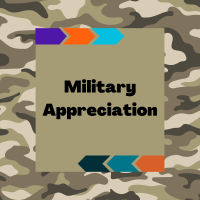 November 2023
A Joint Chapter Virtual Session
Honoring Our U.S. Military Service Members
Barracks to Boardroom:
Navigating Military-Corporate Cultural Crossroads
Jason Sikora
M.A., PMP, CBAP, PMI-ACP, PHR
Senior Chief Cryptologic Technician (Interpretive), United States Navy

[https://www.linkedin.com/in/jmsikora/]
Date: Tuesday, November 14, 2023
Time: 7:00 PM Eastern Standard Time (UTC - 5 hours)
[6:00 PM Central Standard Time]
Mode: Online (We will email the Zoom link after registration.)
PDUs: 1.25 Business Acumen PDU
Military service members know how to analyze, organize, and quickly adapt to changing conditions to deliver value-driven outcomes. Therefore, they are well suited to civilian project management and business analysis careers. Their unique experiences and skills can translate into success from the barracks to the boardroom. However, transitioning from military to civilian life may present a few challenges.
In this presentation, Jason Sikora, a masterful storyteller and leader, will artfully bridge the worlds of military excellence and corporate proficiency. He will discuss military-to-corporate cultural and communication differences, vocabulary differences, veterans' loyalty and difficulty in saying "no," invisible injuries (PTSD, anxiety, and depression), and the fear of leaving the service.
Learning Objectives

Begin to understand the mindsets of Veterans.

Understand military and corporate cultural crossroads.

Learn ways to help Veterans adapt to corporate culture.

Learn how to bridge the two cultures.
NOTE: In honor of Veterans Day, we plan to recognize current, former, and retired U. S. Military service members during the meeting. Please click the link below to complete a short form so we can acknowledge your service to our country.
Military Service Recognition Form: https://bit.ly/2023militaryrec
Speaker:

Jason Sikora, M.A., PMP, CBAP, PMI-ACP, PHR
Senior Chief Cryptologic Technician (Interpretive), United States Navy
[Full Bio: https://bit.ly/bio_jmsikora]
[LinkedIn: https://www.linkedin.com/in/jmsikora/]
From Pottsville, Pennsylvania, Senior Chief Jason Sikora has carved a niche in the US Navy since 2003. His naval beginnings at the Recruit Training Command, Illinois, set him on a path of excellence, marked by strategic assignments and leadership roles.
Dedicated to linguistic mastery, Jason trained in Arabic at Monterey, California, later serving at Navy Information Operations Command (NIOC) Georgia, supporting Operation Iraqi Freedom. Further linguistic pursuits led him to Pashto training and a significant role as an airborne translator at NIOC Bahrain, flying intelligence missions over Afghanistan.
His leadership acumen was evident at NIOC Maryland, aligned with the National Security Agency, where he managed 210 Sailors in counterterrorism language and signals analysis. As Chief Military Language Instructor at the Defense Language Institute, he oversaw 500 students, achieving remarkable graduation rates and earning his Master Training Specialist certification.
Jason's innovative strides in recruiting for Information Warfare at the Navy Recruiting Command in Tennessee ensured the enlistment of top-tier talent. By October 2020, he was at the Information Warfare Training Command Monterey, Detachment Goodfellow, Texas, ascending to Senior Enlisted Leader by 2022, overseeing vast Navy operations.
Honored with Navy Air Medals, Joint Service Commendation Awards, and other accolades, Jason's legacy in information warfare is unparalleled. Coupled with his military distinction, Jason holds notable academic and professional credentials, including a Master of Arts in Management, PMP, CBAP, PMI-ACP, and PHR.
Jason and his beautiful wife, Brandi, reside in the friendly and inviting city of San Angelo, Texas.
Event Properties
| | |
| --- | --- |
| Event Date | 11-14-2023 7:00 pm |
| Event End Date | 11-14-2023 8:15 pm |
| Individual Price | FREE |
| No. of Businiess Acument PDUs | 1.25 |